---
TODDS ANXIETY PANIC LINKS!
PANIC/ANXIETY/DEPRESSION: Questions and Answers
NOODLES' PANIC ANXIETY PAGE: great great resource particularly Dear Barbara, the Bulletin Board, and the Stories section!!
ANXIETY/DEPRESSION MEDICATION INFO:
A GUIDE TO VARIOUS PAGES:
BACK TO HOMEPAGE:

---
TODD'S STORY (WE ALL HAVE ONE)

I have been diagnosed now for about a year and a half with anxiety/
panic disorder and depression.  Depression runs in my family and I was 
very lucky to get diagnosed quickly and put on medication by my family
doctor..(yes you read that right my FAMILY DOCTOR!!)  

My first experiences with panic and anxiety came when I was serving in the
US Army in Fort Ord, CA.  In the evenings I would not be able to sleep for
more than mabys a couple of hours a night.  After a few weeks of this I found
the perfect sleep medication..alcohol.  After a couple of weeks I decided that
since I was enjoying it so much in the evenings, why not drink during the
day??  And on and on it went until I eventually had to stop.  I managed
to do this with very little trouble (I was blessed).  

I gradually learned to deal with this anxiety by just attempting to ignore
it and I bacame very introverted and almost home-bound.  As a matter of
fact I still have trouble often opening up to new acquaintances.  

Once I was released from the Army I moved back home to IN and started a job
working for a local bank in the evenings.  This job suited my personality very
well as it was in the evenings and I was the only person in the bank..
But after a while the anxity monster came back and I even began having distortions
in my visual perceptions.  I would look at something and all of a sudden it
would appear fuzzy and then clear again.  I also noticed that I couldn't
stand to be around people, they made me feel like crawling out of my skin!

I struggled through that time barely holding on to my life and even contemplating
suicide a few times.  I literally thought that I was going crazy or losing
my mind.  

I somehow managed to begin college the next year and I took a job at a local library
working in the storage area.  It was here that my panic attacks began for the
first time.  Several times I would be reshelving books and all of a sudden I 
experienced a sense of unreality and my heart rate would speed up immensly.
I would look around and not be able to see anything around me. It looked like a 
big swirling mess of colors and I would be overcome with the feeling that I had
to get out of there.  So I did, and the library didn't like my leaving without
explanation very much.  As a result when I arrived at work one morning and they
began to berate me for this behavior I decided the %#$@ with it I'm leaving.
The irony in that is if I would have stayed they offered free counseling
for their employees.

Needless to say I was suffering.  On a prayer I made an appointment with
my family doctor and to my surprise he almost immediately diagnosed me with
my illness.  He even prescribed some medication on my first visit. (Xanax:which
by the way I would caution anyone using this drug to check out its addictive
side effects).  The Xanax worked somewhat well for me for about a year and
I felt pretty good however, I still would have some rough moments.

About a year later I started having problems again and I went back to my
Doc and was put on PAXIL.  I have been on this for about three months now and I
have to say it is a lifesaver.  I actually feel like a normally functioning
human being again:-)  

So anyway I would encourage anyone out there with similar problems to NOT GIVE UP!!
You can get help.  Just look around and don't take no for an answer
from any doctor.  

GOOD LUCK MY FRIENDS!

I WOULD APPRECIATE ANY CORRESPONDANCE FROM PEOPLE SUFFERING WITH SIMILAR
PROBLEMS OUT THERE.  ALL MESSAGES WILL BE REPLIED TO!

---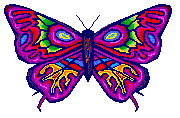 TODD TUCKER
Todd.Tucker@oakland.k12.mi.us
---

This page has been visited
times since Feb 4, 1997
Sign My Guestbook View My Guestbook